Paradise in Flames at Roadie Crew Online Festival
Posted on 06/26/2020 @ 5:17 pm | 439 views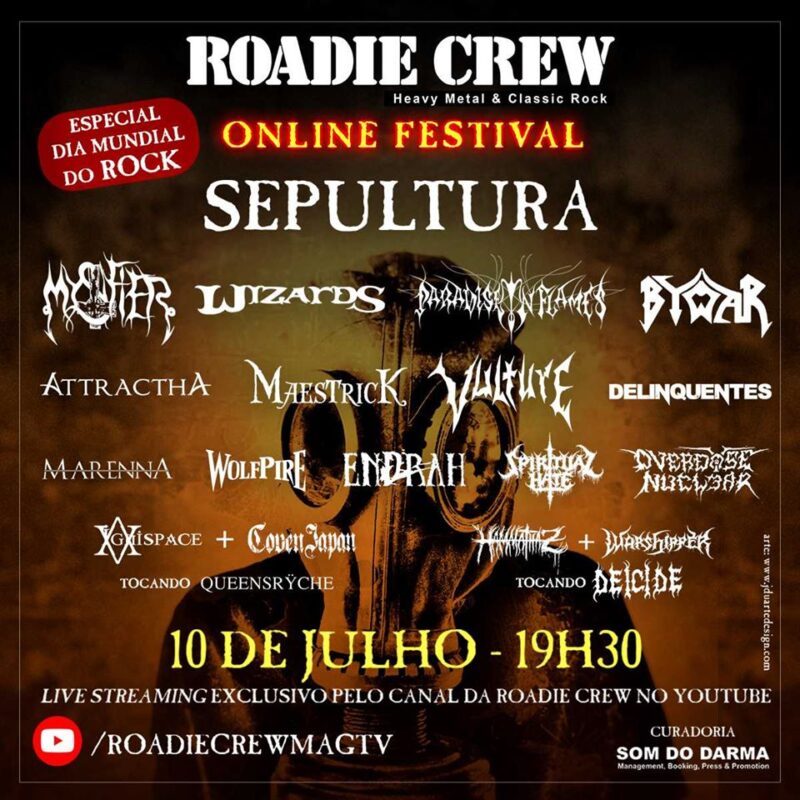 Roadie Crew magazine, in partnership with Som Do Darma, presents the fourth edition of the online festival "Roadie Crew – Online Festival".
The already traditional monthly online event continues its work to publicize national bands, strengthening the heavy metal scene, always with exclusive "Streaming-Live" transmission through the official Roadie Crew channel on Youtube – www.youtube.com/roadiecrewmagtv
The fourth edition will be special in celebration of International Rock Day and will feature 18 different bands, all featuring exclusive and unpublished content! The videos, one per band, are still mostly produced by musicians in their homes. Collaboration videos, Playthroughs, Solos, unpublished live recordings, among other unusual formats.
The fourth edition of the "Roadie Crew – Online Festival" will air on Friday, July 10, now at a new time: from 7:30 pm.
The bands confirmed for this special edition are: Sepultura, Mystifier, Wizards, Paradise In Flames , Bywar, Delinquents, Maestrick, Attractha, Vulture, Marenna, WolfPire, Spiritual Hate, Nuclear Overdose, Endrah, in addition to two specials with Ignispace and Coven Japan playing Queensrÿche and Warshipper and Hammathaz playing Deicide.
---